We'll help you choose the best audio and visual technology for your classrooms, meeting rooms or office spaces, with an eye (and ear) to the future.
Clear advantages
Fast, clear communication is essential to productivity and innovation. Sharing information smartly keeps projects advancing and drives new business. In modern learning environments, smart audio visual equipment is central.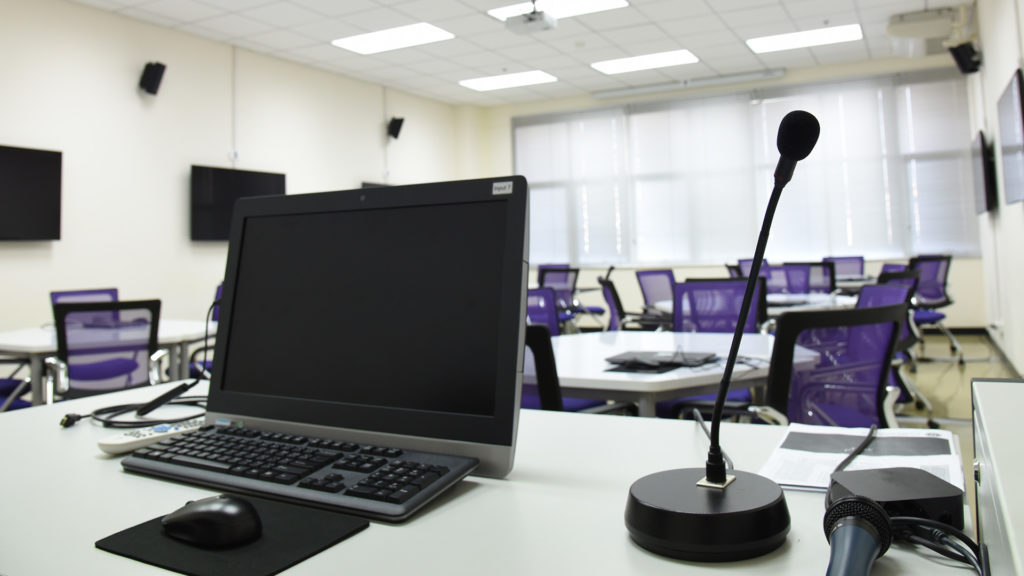 Communicate and collaborate
To succeed you need an integrated technology solution that activates your digital communications strategy. Our AV team focus on easy-to-use systems, with the clever stuff happening behind the scenes. We design, implement and manage platforms that allow your teams to communicate and collaborate, both internally and externally.
LED Display Solutions
Share your vision with powerful, multifunctional LED displays. They literally light up a space and grab attention. High-quality multimedia screen are ideal for advertising, event displays or communications in conference rooms. So let's chat about your requirements.
Digital Signage
Our digital signage solutions for education help schools provide dynamic visual content. With the ability to broadcast multimedia, live news feeds and web-based content, digital signage keeps the school community well informed. From simple slideshows to advanced interactive wayfinding.
Projectors
Boasting high-performance, projectors and displays enable effective meetings and collaboration, whether you're in a large venue or a small space. For education in small classrooms up to large auditoriums, we have low cost of ownership options. Cyclone partner with Epson, the #1 selling projector manufacturer worldwide.
Video / Audio over IP
Transmit high resolution video and audio with low latency and long distance transmission capabilities over the internet. Control content from remote platforms and user interfaces.
Surface Hub
Microsoft Surface Hub 2S unlock the power of the group. Connect knowledge workers at any location to unbound digital white boarding, Skype for Business conferencing and apps – all from a single collaboration appliance. Visualise ideas in seconds and work on content together live, for more effective, shorter meetings!
Talk to us today to help with the solutions that are right for your organisation
Our office hours are 8.30am to 5pm Monday to Friday. Give us a call on 0800 686 686 or email us with the form below.