Resell or recycle technology
Get the best financial returns and environmental outcomes from technology that you no longer need.
What's the future for your old technology?
When it's time to upgrade your technology, we'll work with you to achieve the highest possible financial return on your old stuff, or dispose of it in an environmentally friendly way. We can find a market for your used equipment, or work through the right way to recycle it.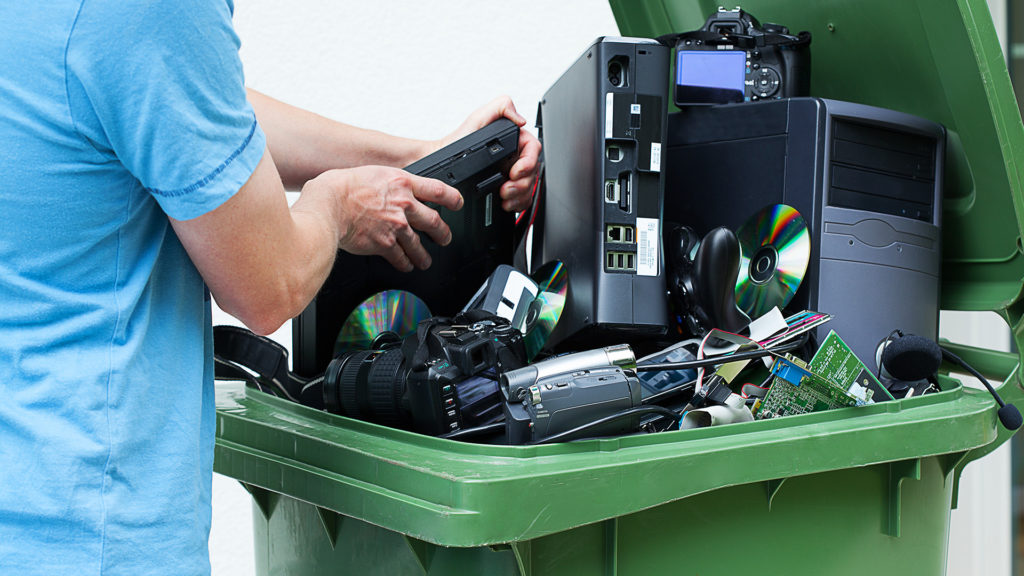 Equipment Remarketing
Turn old tech into new funds. We purchase pre-loved IT equipment purchased from customers, then remarked it through resellers, brokers and overseas dealers. Our buyers like PC equipment, enterprise servers, storage systems, photocopiers, printers and networking products. Importantly, all remarketing is performed ethically, with no e-waste shipped off to developing nations. We deal in export quality working equipment with environmentally reputable buyers.
Environmentally Friendly Recycling
Our Technology Recovery Services are experts in environmentally friendly recycling for items that no longer have commercial resale value (due to age or condition). Our approach guarantees 'minimal landfill' and involves detailed disassembly of each item of equipment. We adhere to national and international e-waste standards.
Components like circuit boards, batteries, and precious metals are sold to specialist recyclers around the world. Disposal normally comes at a per unit cost to cover labour.
Collection and removal
We'll organise secure collection and transportation of assets to our nominated IT Asset Disposition depot.
Asset Processing
Assets are checked for appearance, operability and completeness then cleaned to ensure all identifying labels, marks, asset tags and references to customer are removed.
Data Sanitisation
Thorough data cleansing protects the confidential and sensitive nature of data. You can be sure information does not end up in the public domain when IT equipment is retired.
Talk to us today to help with the solutions that are right for your organisation
Our office hours are 8.30am to 5pm Monday to Friday. Give us a call on 0800 686 686 or email us with the form below.