Dynabook's most powerful device to date.
Meet the new benchmark
When success hinges on flexibility, the impressively thin and light Portégé® X30W-K 2-in-1 convertible from Dynabook is both the perfect laptop and perfect tablet for whatever the day brings. Powered by new full-performance 12th Gen Intel® Core™ processors with new hybrid architecture, 16GB of LPDDR5 memory, this Intel® Evo™ platform 2-in-1 convertible laptop is faster and more efficient than ever!
A slim, light, 13.3″ convertible laptop that delivers every tool you need. Engineered to exceed Intel®'s Evo™ classification, empowering unfettered productivity, creativity and collaboration.
Equipped with a full-power 28W 12th gen Intel® Core processor, Intel® Xe™graphics, 11-hour battery life and Instant Wake capability.
The Portégé X30W-K also features new AI tools to increase productivity and collaboration within the classroom
Fast connectivity with Intel® 802.11ax (WiFi 6) and Thunderbolt 4-enabled USB Type-C™ ports, plus premium audio and video
The most productive and secure version of Windows. Powerful for students and designed for hybrid work.
Reduce student cognitive load with a simplified and streamlined UI. Stay easily organised with Snap Layout and Snap Groups.
With deeper Teams integration, have effective online meetings by sharing, muting and unmuting right from the taskbar.
The most secure Windows yet
A Zero Trust ready OS with powerful built-in security, hardware-based isolation, encryption and malware protection.
Your special bundle price:
Your bundle includes:
Portégé X30W-K Notebook Computer
Insurance approved notebook bag
3 year warranty & accidental damage cover
Stylus pen
Power adaptor
---
The Dynabook Portégé X30W-K Convertible continues to enable our school device programme that has been running for the past 24 years. But there are many additional benefits that come with it.
Benefits of using a school device* include:
Access to the most suitable computer for the Saint Kentigern learning environment and best value proposition
School device computers are designed for mobility and are appropriate for the level of use by students at Saint Kentigern. Dynabook case is bundled to minimise potential damage
Support at Saint Kentigern includes preparing the machine prior to delivery, education on the use of the machine, connecting the machine to the Wireless Local Area Network and a variety of network services, as well as ongoing support for both software and hardware issues
All general system and curriculum software are included in the computer image**, this is ready for use on delivery and systems can be reloaded quickly and efficiently where necessary
Downtime and interruptions to a student's learning is minimised, as most issues are resolved by the school support technicians and engineers
Loan computers are available to students when service is required on their computer
Access to Dynabook ExtraGuard 3-year computer cover for accidental damage (exclusive to Saint Kentigern). Claims are processed by the school ICT department on behalf of the parents and students (refer to ExtraGuard Agreement)
All computers have a 3-year hardware warranty. Warranty claims are processed at the school ICT department on behalf of the parents and students.
Please note: The Saint Kentigern school device is a hybrid Ultrabook computer. This is equipped with Windows 10 Professional to give users the edge in mobility, touch and digitizer experience, as well as the full functionality of the laptop computer.
Drawbacks of not having a school device* can be:
There is no image held for non-school device computers, therefore the school is not able to provide the same level of software support.
Accidental cover and warranty claims will be the owner's responsibility
It is the owner's responsibility to secure comprehensive cover for loss and accidental damage. Parents will need to ensure a quick turnaround for repair or replacement, so that their child's learning is not affected
Supply of a replacement computer will be owner's responsibility while the computer is under repair. In the event of a machine failure, the owner is required to source a replacement machine to ensure that the child is not without a computer in class.
Potential software and hardware incompatibility
The Operating System supported at Saint Kentigern is Windows 11. Not all computers, especially ones supplied through retail will come equipped with this operating system.
There is a $200.00 service charge to configure the non-school device computer and install Saint Kentigern software/systems. Future configuration of the computer (including non-student device replacement) is chargeable.
*school device refers to a device purchased through Saint Kentigern and Cyclone School Device Programme.
** Parents are not required to buy additional curriculum or systems software for their child to use at school. The one-off
software contribution fee of $250 is charged to the student account.
ExtraGuard Assured Service Programme
ExtraGuard is a 3 year comprehensive cover for accidental damage to the Dynabook Portégé X30W-K purchased through Saint Kentigern's school device programme. The computer will be repaired, as necessary, to maintain the computer to its operating specification.
Wear and tear that affects the operating specifications of the computer
Accidental liquid spill onto the computer, but not entire immersion of the computer into liquid
Damage to the computer in such a way that affects the operation of the computer to manufacturer's specification
The computer's internal circuitry damaged by electrical surges
LCD panel cracked or shattered due to extreme temperatures or shock
Does not cover peripheral devices, theft or loss
Any fault, damage or loss of software and data
Any damage to or defect on the computer that is cosmetic in nature or otherwise does not affect the computer's main functionality such as scratches, dents, minor cracks and discoloration
Computers used in conditions outside their normal operating specifications
The computer's battery. Batteries are subject to computer warranty terms, provided at the time of sale
A computer that was repaired or attempted to be repaired by repairer other than Service Plus
Damaged by an act of God or civil disturbance; such as: fire, flood, earthquake, war or riot
A computer missing hardware components; the computer must be complete in its entirety for assessment
Any repair or parts replacement outside the ExtraGuard's limits on multiple repairs over the 3 year agreement period
How long does the agreement run for?
The initial agreement is for 3 years from the date of purchase and is terminated if the computer is totally replaced under ExtraGuard.
How different is ExtraGuard from warranty?
The normal 3 year warranty covers manufacturing issues only. Normal warranty would not cover any damage to the computer if the unit was dropped.
What happens if my computer is damaged?
Your computer will need to be taken to lCT Services. The damage will be assessed and you will be notified if it is a warranty repair or an ExtraGuard repair.
How long will the repair take?
This will depend on the parts needed for the repair and the availability of parts. In most cases the repair will be carried out at the school where parts will be readily available. On rare occasions, Service Plus may repair the computer off site.
Who do I pay the excess to?
With each ExtraGuard repair there is a $100.00 excess payable to Service Plus. This payment will need to be presented with the completed Insurance form and damaged computer.
Can I have the machine repaired by anybody else?
No, Cyclone and Dynabook have appointed Service Plus to conduct the repairs on site.
What if the computer needs to be replaced under ExtraGuard?
You will receive a computer of equivalent specifications that also meets the school's requirements. You will then need to take out a new ExtraGuard agreement to cover the replacement machine.
Is software covered?
No, it is your responsibility to make sure that the data is backed up. If the solid state drive needs to be replaced then the operating system and school software will be reloaded.
Does ExtraGuard cover multiple repairs?
Yes, but is limited to following repairs over the 3 year agreement period: 2 x screens, 2 x main circuit boards, 4 x keyboards.
Does ExtraGuard cover theft?
No, in most cases your household insurance will cover the computer for theft. You will need to check with your insurance company for full details on the coverage they provide. Cyclone requires parents to understand that in the event of theft/loss, a swap out computer will only be available to the student concerned for two weeks, allowing them time to process the insurance claim. Insurance replacement will need to be organised through the school and its supplier Cyclone, so that the machine supplied will meet school's requirements and the student can continue to enjoy the same level of support. In the event that the insurance company is unwilling to replace through our designated supplier, parents will be required to 'cash out' on the claim and put this fund towards the purchase of a computer supported by the school.
Why Saint Kentigern and Cyclone?
Cyclone is a New Zealand company, invested in the future success of our country. Established in 1988 we are renowned for our commitment to customers in the education sector. Our team of former school principals, teachers, education ICT advisors, and engineers, have a deep understanding of education in New Zealand. We are privileged to partner with New Zealand's largest private school organisation, Saint Kentigern, to enable their School Device Programme. As a future focused education partner it was a great fit with Saint Kentigern to help enable a world of opportunity for the young people who take their educational journey with Saint Kentigern to their 'Future Me'.
Delivered to your doorstep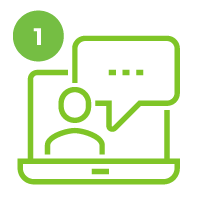 Laptops & accessories purchased online.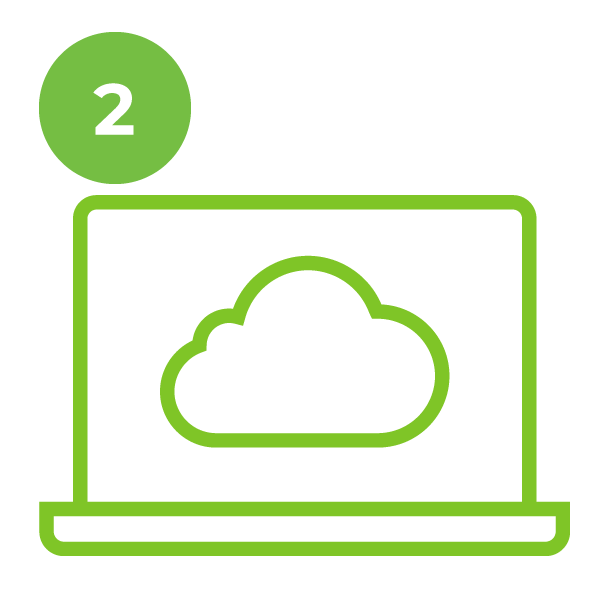 Laptops enrolled into Saint Kentigern, configured and personalised to the student. All applications required for the learning programmes are installed and tested.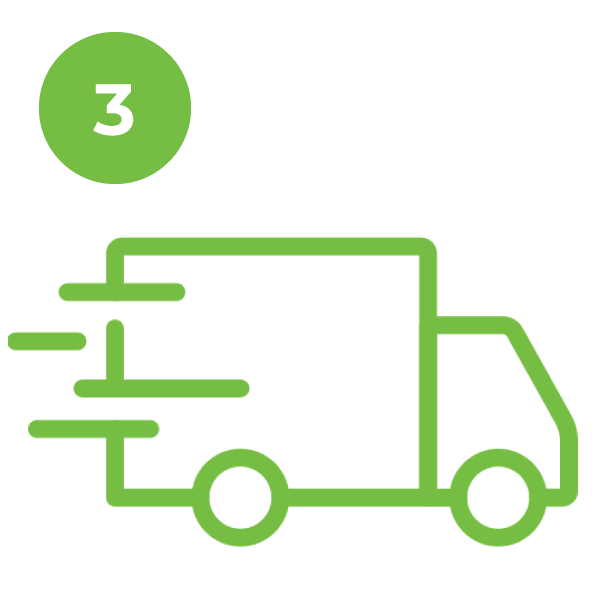 Laptops couriered to your home address with welcome and support packs.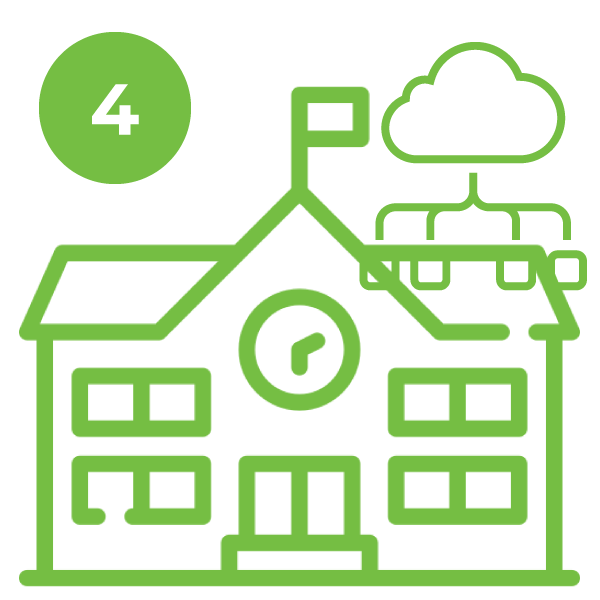 Laptops ready and configured for both on-campus and remote learning.