Q&A with mobile device managers
Q&A's. Mobile devices are great tools for the classroom, providing students with new ways to learn.
Mobile devices are great tools for the classroom, providing students with new ways to learn. Although effective in many aspects, making sure they are used productively can be a challenge, with students being able to access websites unrelated to what's being taught.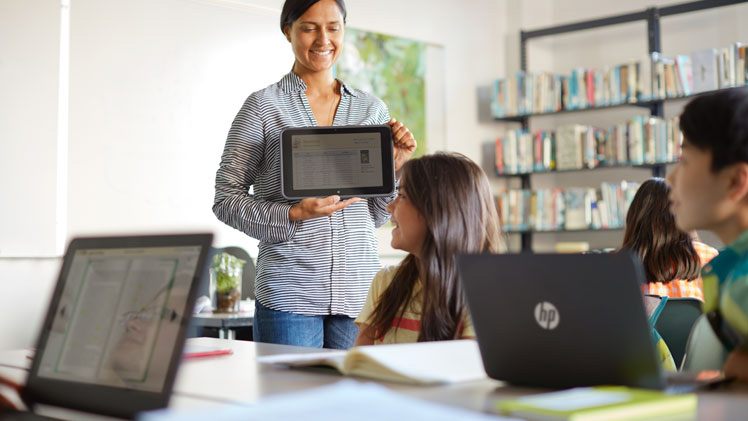 Deploying a Mobile Device Management (MDM) solution is one way your school can ensure devices are being used efficiently and safely.
At Cyclone, we've put together a Q&A so you can get a better understanding of MDM and the benefits it can provide to your school.
What is MDM?
Mobile Device Management (MDM) is deployable software that allows IT administrators to monitor, control and enforce policies across devices such as smartphones, tablets and other devices. As a core component of mobility management, it provides security assurance, flexibility and lower equipment costs for schools.
Is it just for school owned devices or also for BYOD devices?
MDM can be deployed across both school-owned and BYOD devices. Depending on a school's needs/device fleet, an MDM solution can be customised to meet specific educational outcomes. Simplicity is key when approaching MDM platforms which is why it's important to align your selection to your school's overall IT strategy.
Why do schools want it?
There are many reasons a school may want to leverage MDM. From the capability to manage devices remotely to delivering the right applications/digital content to the student's device. With 'bring your own device' (BYOD) an emerging trend, MDM also provides greater security and protection of data and IT infrastructure.
Why should schools deploy it?
While mobile devices allow schools to expand the classroom/ learning context, they also give students more opportunities to access inappropriate online content and expand the number of potential network vulnerabilities 1. Deploying MDM gives security assurance across a school's device fleet while supporting mobility in student learning. Alongside this, IT leaders and teachers get autonomy over what kinds of applications get used within classrooms.
What are the potential advantages of MDM?
Greater autonomy with a full suite of management tools and applications
The ability for a school to "push out" content and applications to student devices
Significantly reduced device deployment and updates time for school administrators
Ability to focus student attention to single application
Ability to lock the device in a classroom environment
Ability to share work between groups of student screens
Monitoring and reporting functions across a device fleet
Remote management capabilities with power to disable or remove unauthorised applications and users.
Can teachers leverage MDM tools or is it solely an IT admin function?
MDM systems can be tailored for teachers to use as a tool in the classroom. Educators can utilise MDM attributes to limit access to specific applications, secure testing environments and smoothly transition from one activity to another.
Navigating what device management solution is right for you can be challenging. At Cyclone, we're proud to partner with HP Intel® to deliver comprehensive IT managed services and solutions. If you're interested in MDM and want to learn more, don't hesitate to contact one of our friendly staff today.

---
1 K–12 Schools Need Strong Mobile Device Management Services, 2019, Eli Zimmerman, EdTech, https://edtechmagazine.com/k12/article/2019/10/k-12-schools-need-strong-mobile-device-management-services-perfcon
Talk to us today to help with the solutions that are right for your business.
Our office hours are 8.30am to 5pm Monday to Friday. Give us a call on 0800 686 686 or email us with the form below.