7 Ways Teachers Can Leverage VR in the Classroom
Leverage VR in your classroom
Forward-thinking educators are recognising the value in using emerging technology like virtual reality
65% of students in today's classrooms will work in jobs that don't exist yet. With that in mind, forward-thinking educators are recognising the value in using emerging technology like virtual reality to provide an immersive learning experience and prepare students for the future.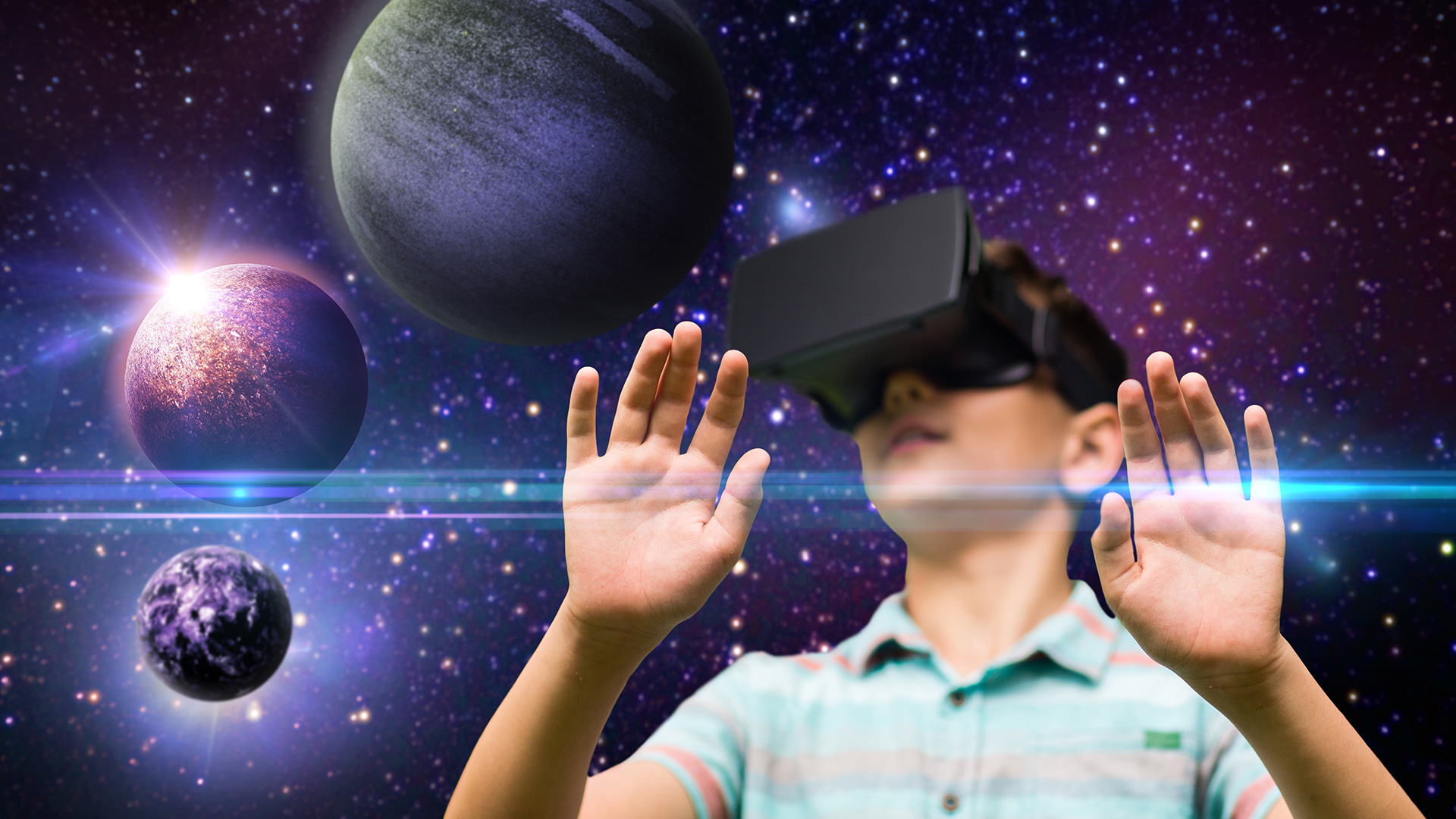 When used in a classroom setting as an instructional tool supplementary to conventional education, VR supports more holistic learning and enables children to immerse themselves in the learning process.
Although it has yet to reach its full potential, there are already a number of real-world use cases for virtual reality – and education is one of the most promising. Here are some of the way's VR is being used in the classroom to improve the learning experience and learning outcomes.
1. To learn about science and the world
When it comes to learning about the universe, the body and scientific phenomena, virtual reality can offer students the chance to explore new and often complicated concepts in an immersive setting.
2. To go on a virtual excursion
Simulations, interactive games and visual representations of data are great tools to help students understand everything from the fundamentals of science to the building blocks of the body and the structure of the solar system.
Whether it's to explore lost civilisations, other cultures or famous geographical landmarks, virtual reality allows students to "travel" to places from past and present. In the same vein, VR can be used to take "tours" of museums all over the globe. The possibilities for VR school excursions are virtually endless and, when supplemented with educational resources, offer an excellent learning opportunity while keeping students engaged.
3. To learn about history
Imagine stepping onto the moon with Neil Armstrong or watching as the Berlin Wall crumbles before your eyes. Virtual reality is an ideal medium for giving students a taste of history in a way that's infinitely more memorable than reading about it on paper.
4. To experience different careers
For older students, virtual reality can be used to spend a day in the life of a surgeon, engineer, firefighter, musician or any other professional field to get a first-hand insight into what a career in that industry would look like.
5. To explore literature
VR technology gives teachers new ways to teach students about important works of literature in a way that's compelling and easy to digest. For example, virtual environments can be crafted to recreate key scenes from a famous novel, and entire works of fiction can be recreated as an interactive gaming experience using technologies like the HP Mixed Reality Headset.
6. To enhance distance learning
VR has huge potential for remote students by enabling real-time collaboration and feedback between student and teachers. Conferencing applications can be used to deliver lectures, while students can interact and share ideas in a virtual environment.
7. To assist students with special needs
Virtual reality can be utilised as an assistive technology for students with learning disabilities by providing a virtual environment in which students can safely practise real-world skills. For example, students can do activities and take trips to places that they may not ordinarily be able to take part in due to accessibility concerns or other issues.
Interested to learn more about the potential for virtual reality in the classroom with HP devices and Intel®? Get in touch with a Cyclone expert.

---
Intel and the Intel logo are trademarks of Intel Corporation or its subsidiaries in the U.S. and/or other countries.
Subscribe to our newsletter
Subscribe to Cyclone news to keep up to date with new technology, current trends and future thinking.
---